(*Author's note: this is not an advice column.  If one more person offers me unsolicited parenting advice that is not directly related to me, I'm probably going to kiss my son on the head, apologize to my wife, and commit some kind of felonious crime in a misguided act of retaliation.  I don't know what I'm doing any better than anyone else does.  However, the "you" I'm talking to here, is anyone that is a parent, has a strange sense of humor, and can identify with any of the skewed views that I have.  I last checked in with readers in this post at the One year mark.)
-  I've learned that you're supposed to convert your baby's age to months.  My son isn't really "a little over a year old" or "one year and one month" old.  He's 13 months.  That's parent-speak and it's still an adjustment for me.  I end up trying to adjust the time frame in my head, bungling over the conversion process like someone has suddenly asked me to swap over to the metric system, and scrunching up my face as I try to mentally carry the two to the tens place and divide by seven.  (*Author's note: does anyone know if Pampers makes an abacus?)
-  I've learned that I would prefer my son to be as toothless as one of the featured cast members of Swamp People.  For the longest time, my son had a mere two teeth.  This was manageable.  They came in with little fanfare and only a day or two of 2-teeth-gnashing angst.  However, since he turned one at the end of last month he erupted with 6 more teeth.  Going from a cute couple of pearly whites to a gaping mouth-full of Shark Week teeth.  This sudden tooth-sprouting has caused fever, irritability, and trouble sleeping.  And my son's having trouble, too.
-  I've learned that once your child starts walking, it isn't long before they're running.  And they're reckless.  Like miniature, untrained Cirque du Soleil performers, 13-month-olds consistently walk along the razor's edge of crashing and burning in spectacular fashion.  They slip.  They stumble.  They swerve like a drunk heading to the back of the boat on a booze cruise that's just hit some choppy water.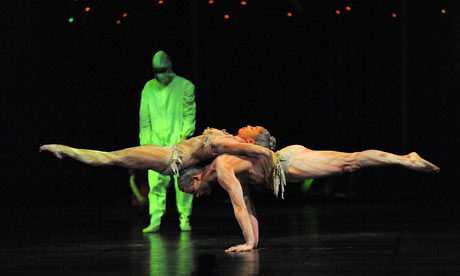 -  I've learned that, while they're staggering about, it's hard for me to reign in my clingy-hovering-Daditis.  This well documented affliction has no fast-acting cure and the only way to beat it is by re-honing your mental fortitude (*Author's note: in layman's terms: stop being a pansy) so that you can watch as your child caroms off furniture, walls, and floor like an adorable human pinball game.
-  I've learned that my son may have already begun developing an insane sense of humor like his father.  He delights at saying, "mama" when I ask him to say "dada", smiling a six-toothed grin as he does it and watching my reaction with what can only be described as glee.
-  There are few things that send a downward-barreling avalanche of joy cascading to your heart as when your son comes running towards you, holding his hands high in the air, grinning wildly and firing off high-pitched squeals of delight when you first come in the door.
-  I've learned that my son likes to read.  A lot.  He reads more than the loveable-slacker-that-has-to-finally-hit-the-books-so-he-can-pass-one-final-exam-in-every-college-movie-ever montage.  He reads more than the alien-that's-new-to-our-world-and-wants-to-try-to-assimilate/figure out-what-we're-all-about-before-inevitably-being-repulsed-by-how-selfish-human-beings-are montages in every science fiction movie ever.
-  I've learned that when my son wants to read. . .that means that I "want" to read, too.  I get it.  It's a really good problem to have.  I understand that a lot of parents these days are already attempting to utilize core-driven curriculum to begin SAT Prep for their 13 month olds.  Mainly, I just want him to pick out something that he enjoys.  He does.  A lot.  Have I mentioned that he likes to read?
-  By the 778th time I read him Peekaboo Kisses I have the book completely memorized, right down to the animal noises, and I can expertly turn the page while balancing him on my leg, soaking my narrator-pipes in Diet Mountain Dew and watching the Track and Field World Championships on TV.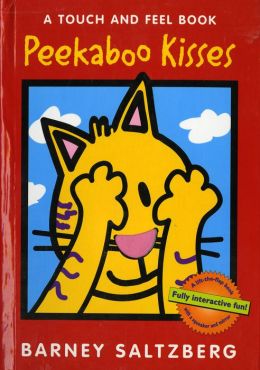 -  I've learned that ignoring certain behavior, as directed by our doctor, is one of the hardest parental adjustments I've had to make.  I'm certainly no task-master, but when my son does something naughty my instinct is to intervene.  To leap in and over-try to make it a teachable moment.  Which is exactly what he wants.  Essentially, I struggle not to be the parenting version of the bad guys in Home Alone.  I sit there, muscles locked up, mind already lurching out of my skull and heading towards my mouth with un-spoken "No!"s and try to fight down the urge.  (*Author's note: do they have a patch for that?)
-  I've learned that my son could be an untapped gold-mine in the duck calling business.  He can do a dynamite quacking duck impression.  Whether it's from his rubber duckies during bath night, his innumerable ducklings in his books, or just the fact that he's a big fan of terrible tweenage hockey movies from the mid-90s, it's one of the funniest, most fascinating things I've seen.  The only thing that's missing is one of those enormous beards, and a creole-mumbling drawl and he could be the newest comic relief on Duck Dynasty.
-  I've learned that our little baby is becoming a little boy and that with each ricocheting step, and with each joyful duck call into the bath-tub-steamed air, and with each hand-holding walk down the block in our tiny little socks, and with each sloppy kiss delivered when you least expect it, and with every drum solo on upside down kitchenware, we grow too.
-  I've learned that with every tummy-tickle-so-he-doesn't-get-mad diaper change and every cup-stacking tower that he Godzillas over, and with each gurgling, cooing, infectious laugh, we love deeper.  I've learned too much for words and felt too happy for metaphors.  I've learned that 13 months is both a snapshot and an ongoing film and that we're way off script in a kind of sublime improvisation.  And I wouldn't have it any other way.
FIN